I can't believe it either! As I wrote that title and read it, I still can't believe I now am an owner MOTHER of a 4-year-old and now 1-year-old. It seems just like yesterday that we all experience Gunner's birth. Just with any party we had to do a theme party and Gunner has no say. Gunner hasn't been into anything that he favors in particularly, except his momma and having pictures of me all over would be amazing, but I opted out. Daddy and I absolutely LOVE, I mean love the roaring 20's from the culture at that time, clothing, and yes even music we took it to our advantage to throw us a party at the same time! Evil genius', I know.
I can't be more thankful for having Party City and Oriental Trading in helping us make our party spectacularly dapper. You can catch all the fun on video, of course, on my Youtube channel and capture all our shots from the fiesta here!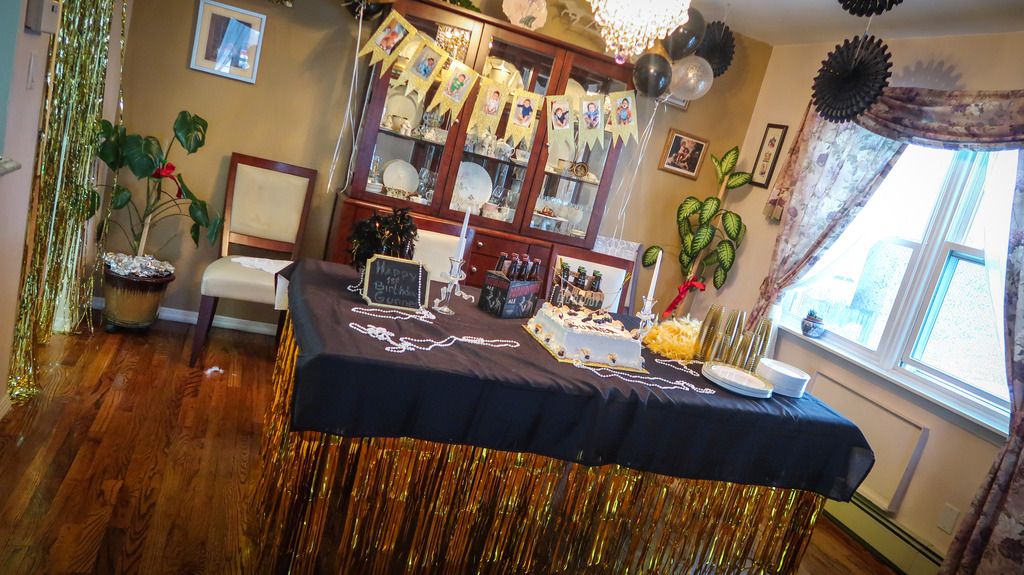 PARTY CITY
– 2 Beaded Necklaces
– 1 Moustache Candle Sticks
– 1 Chalkboard Easel
– 1 Helium Tank
– 2 Flower Headpiece
– 1 Charleston Beaded Hairpiece
– 1 Gatsby Headpiece
– 1 Headchain Jewelry
– 1 Black Latex Balloons
– 3 Transparent Gold Dot Balloons
– 3 Gold Sparkling Balloons
– Number 1 Metallic Gold Balloon
– White/Black Boa
– Gold Boa
– Black/Gold Boa
– Medium Adult Gatsby Costume
– Size 5/6 Black Chunky Shoes
– 1 Pantyhose
– Black Wig
– Happy Birthday Banner Cake Topper
– Gold Doorway Curtains
– Black Fabric Tablecloth
– White Gold Lace Lunch Plates
– White Gold Lace Dinner Plates
– 1 Gold Plastic Cups
Oriental Trading
– Black Tissue Hanging Fans
– 2 Gold Metallic Fringe Table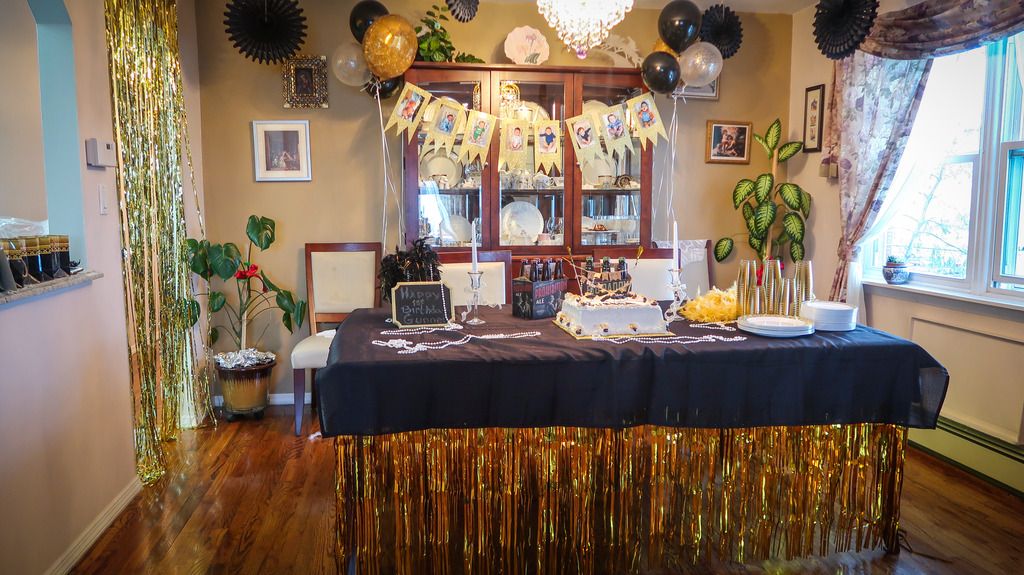 I did this month-to-month for Ziana Eliz for her first birthday and I loved seeing the transition of how she changed so I decided to do it for Gunner Patrick. I got the gold sheets from Michael's cut it up and held the pictures up with glue dots.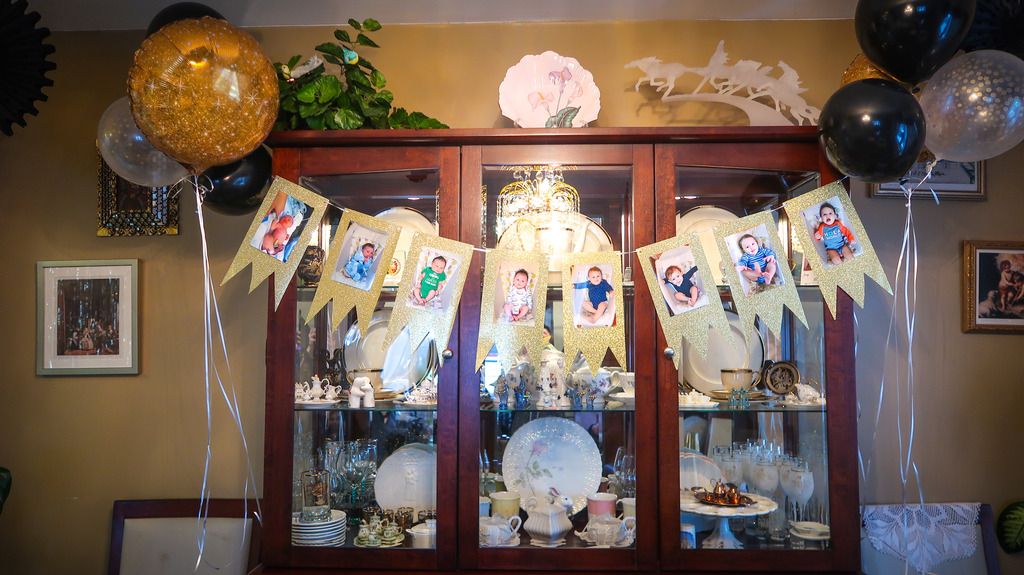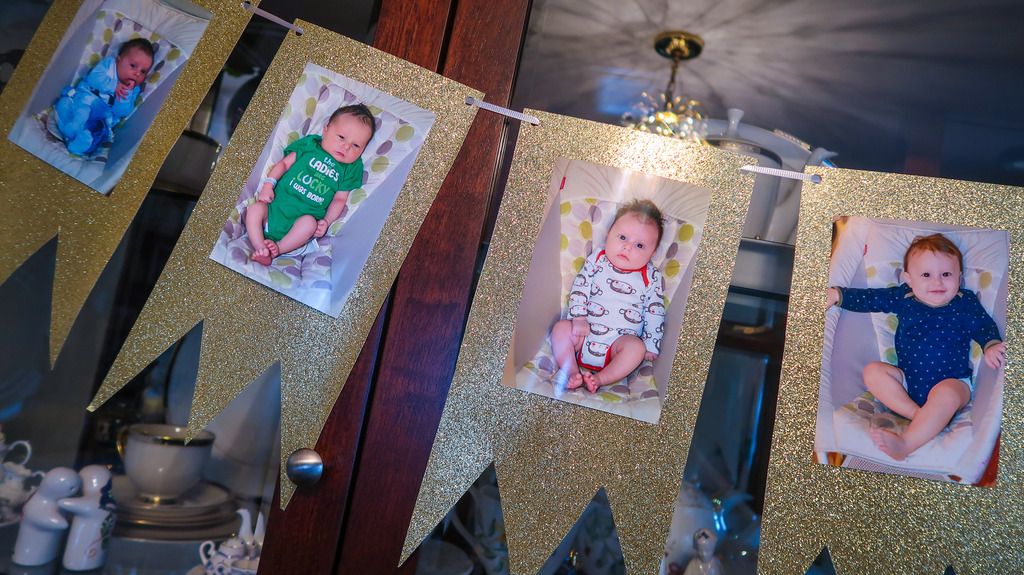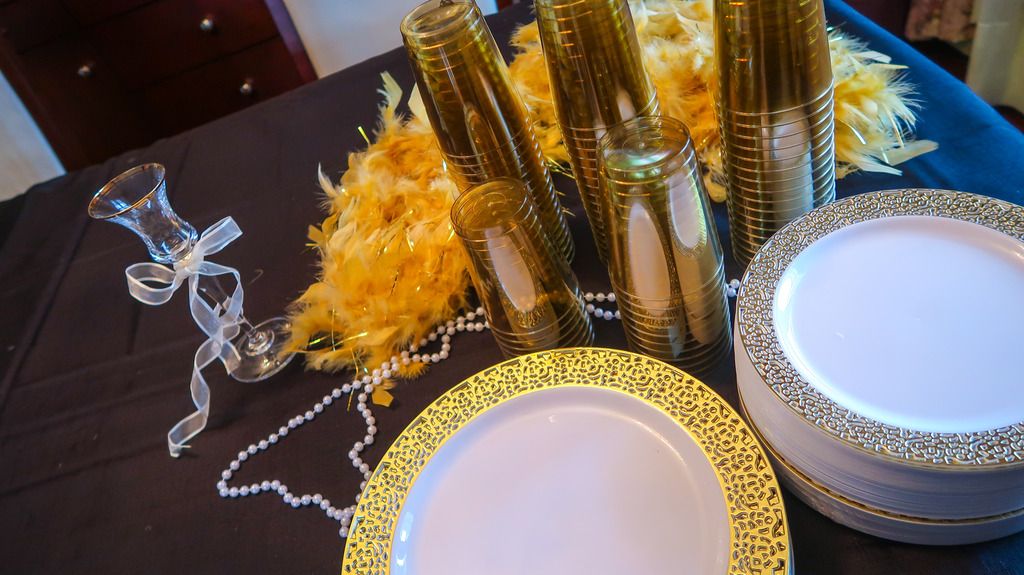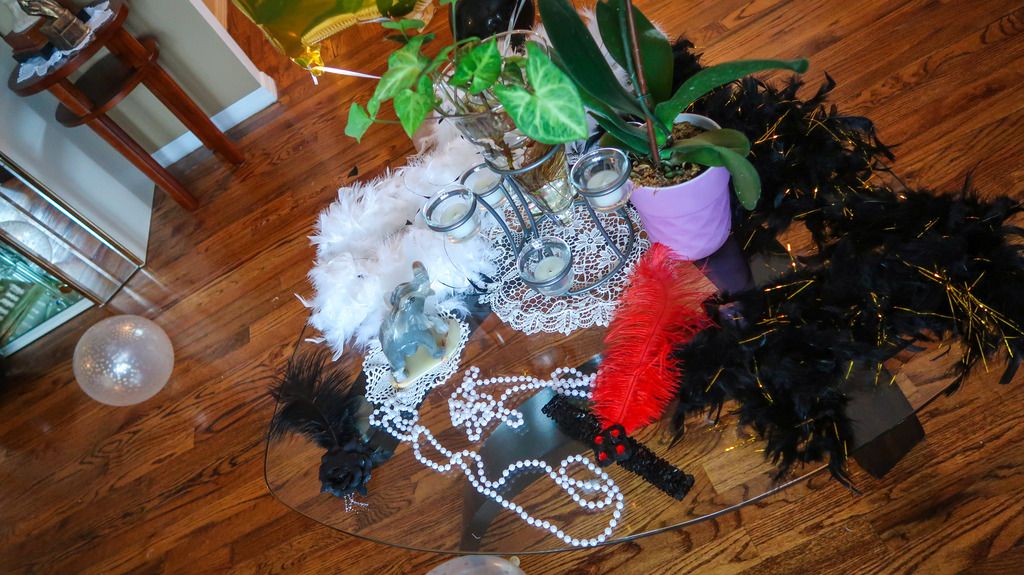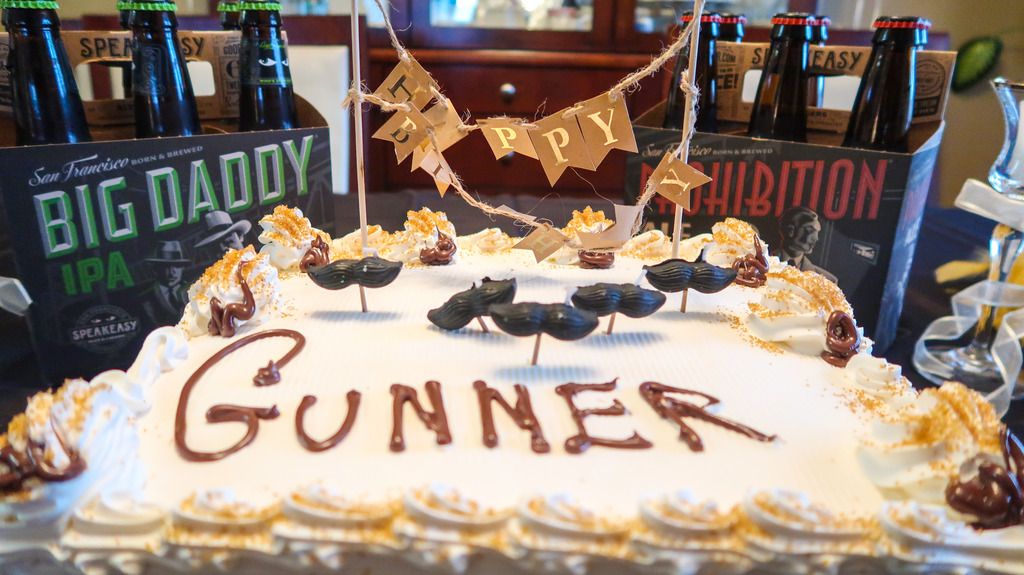 Okay this would've looked super cute if it was cooperating!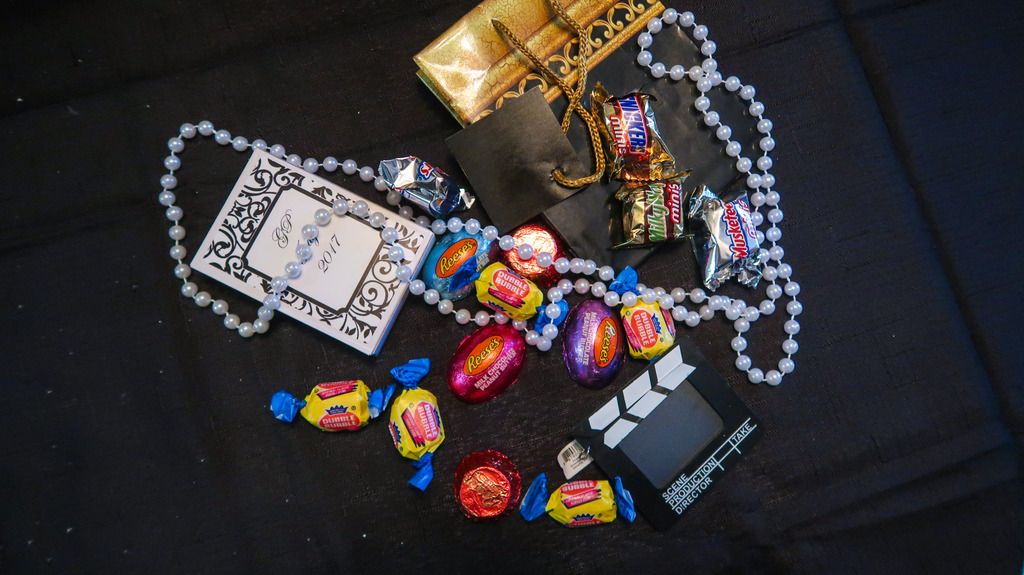 All the items for the gift bags came from Oriental trading; Glamour gift bags, Reese's Eggs, Dubble Bubble, Pearl Necklaces, Personalized Playing Cards, Clapboard Picture Frame.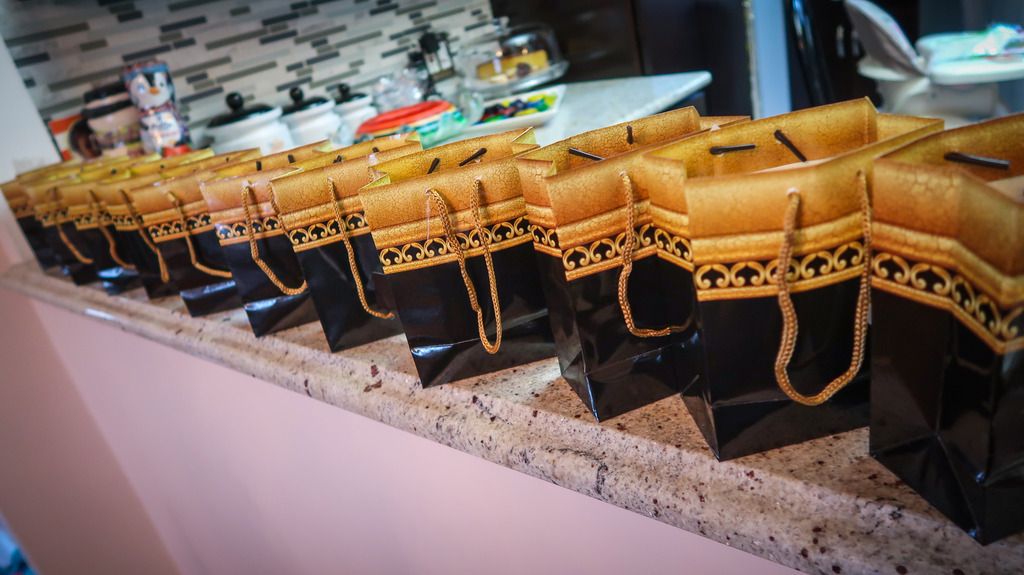 How amazing is it that we found beer to go with our 1920's theme- prohibition. Good Beer you did good!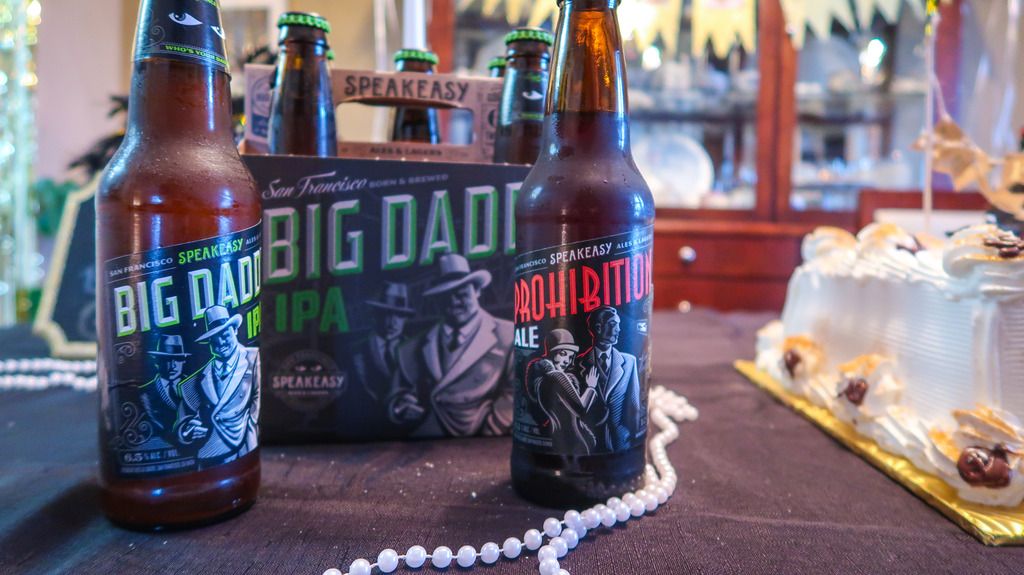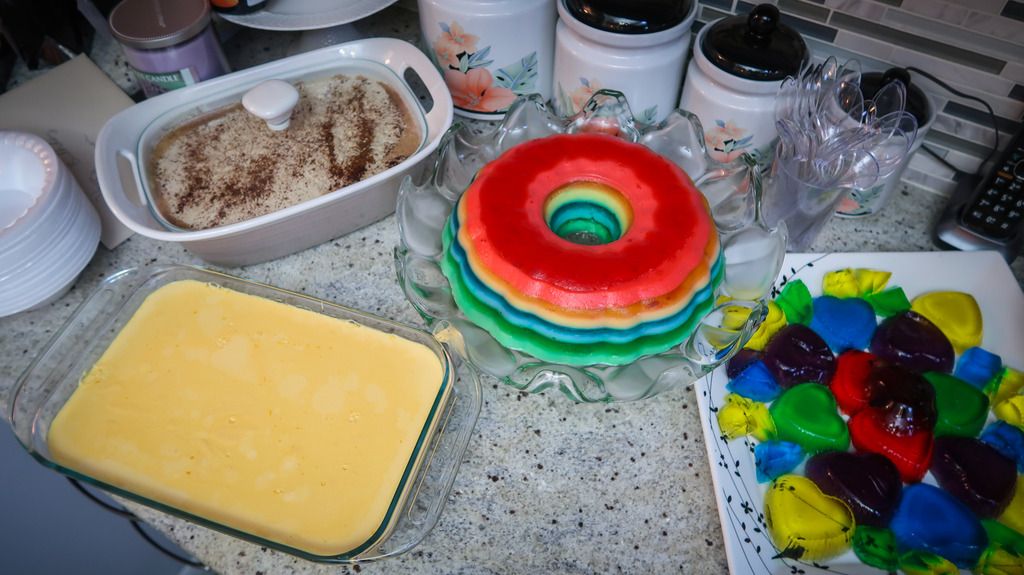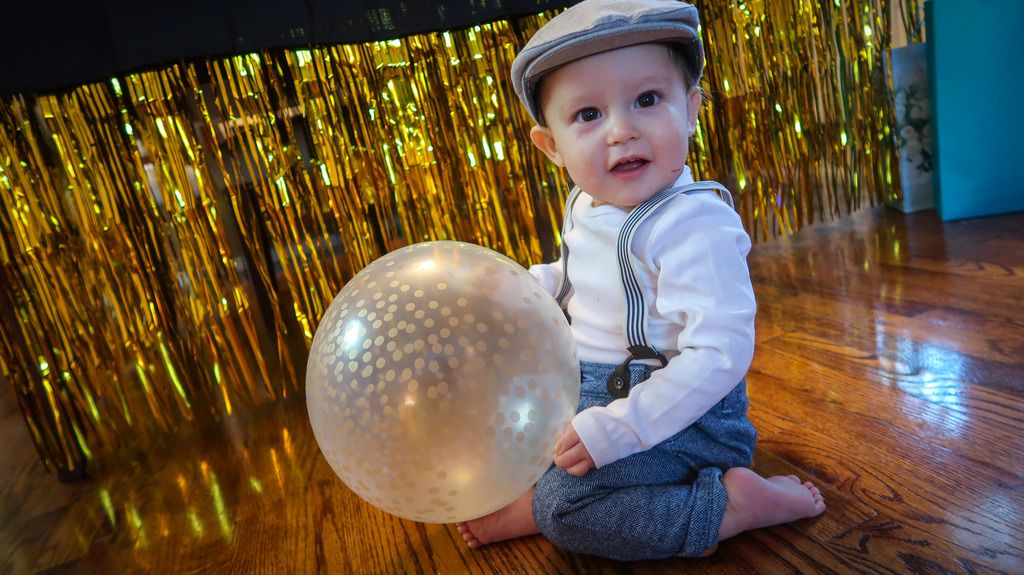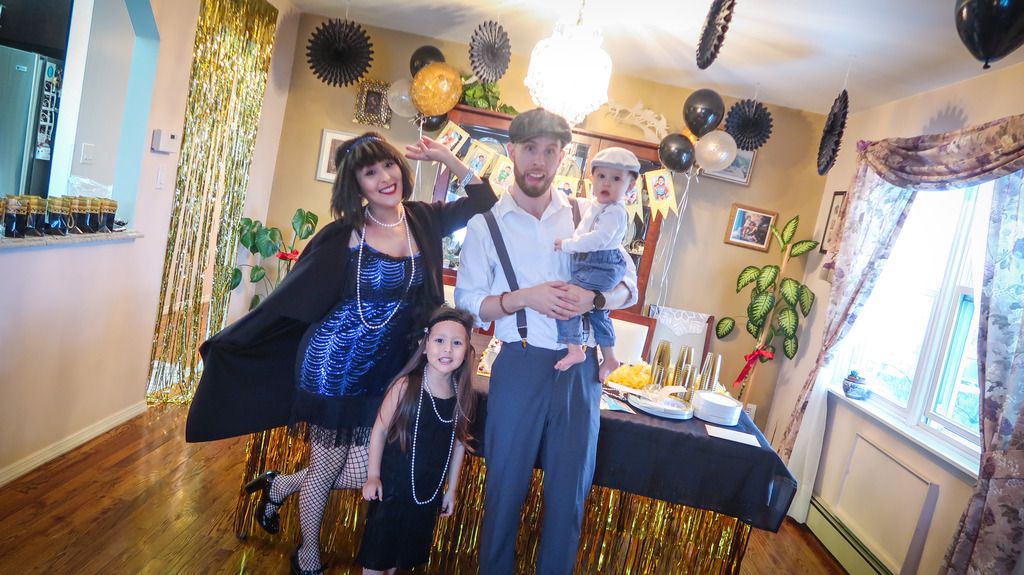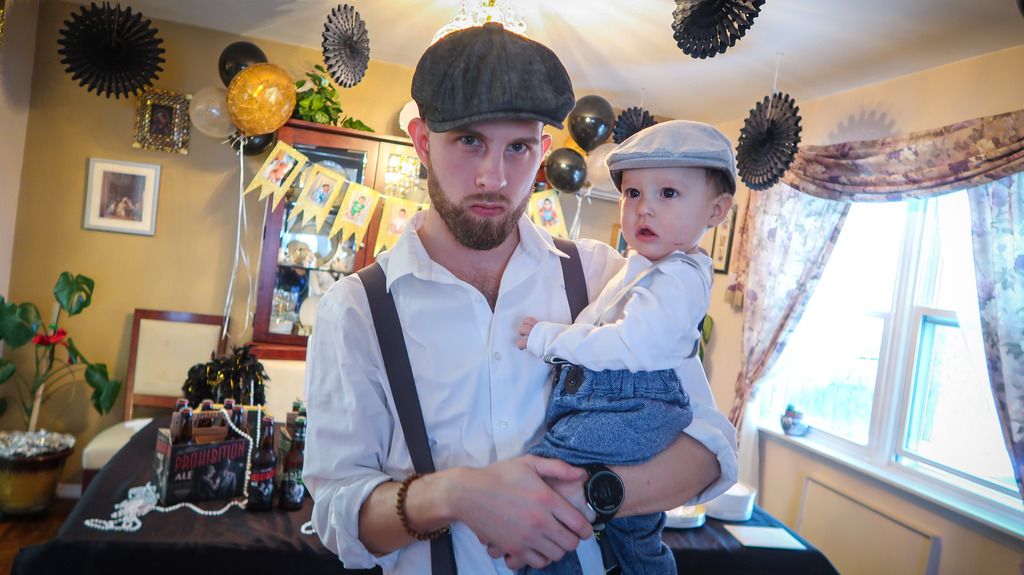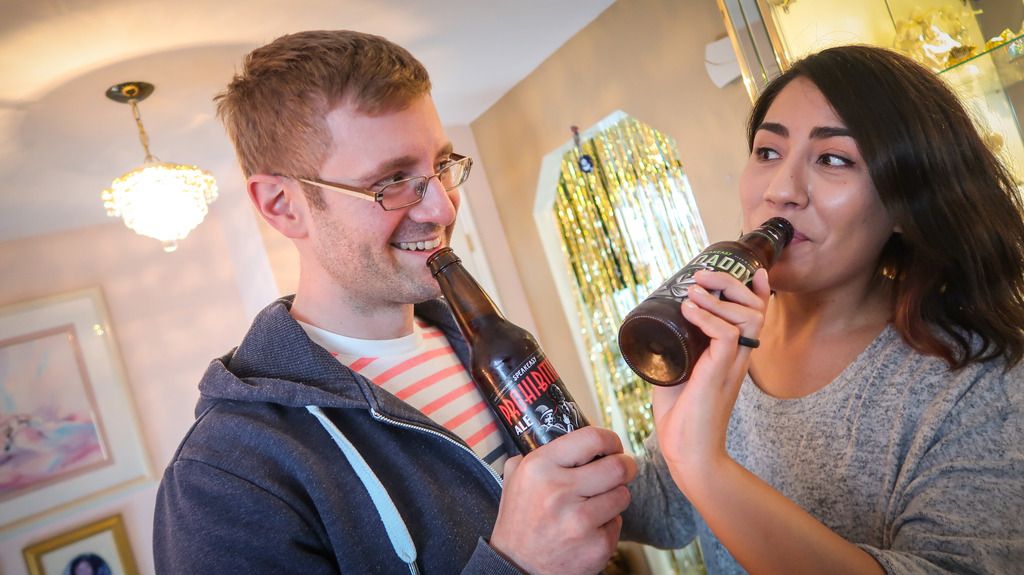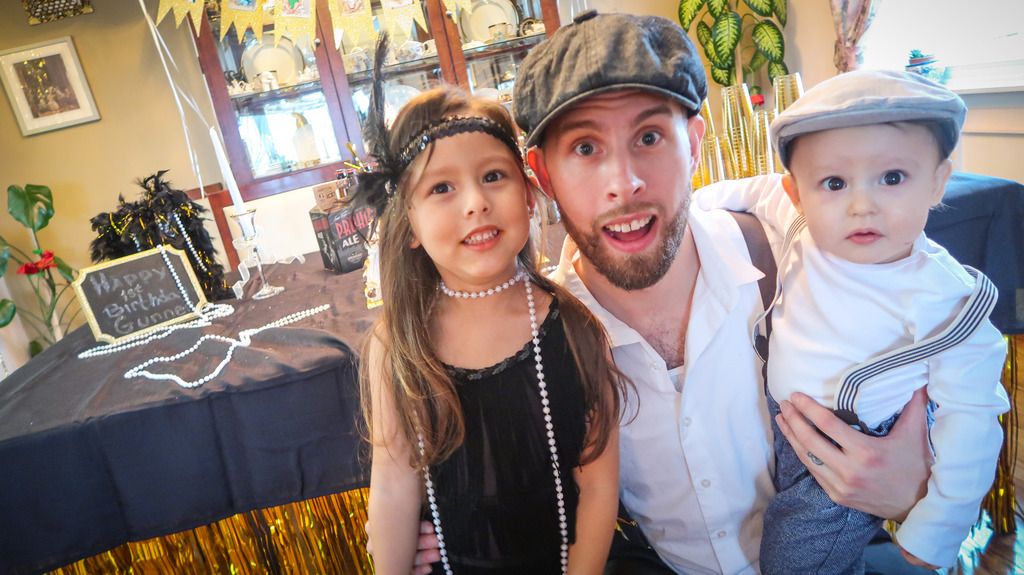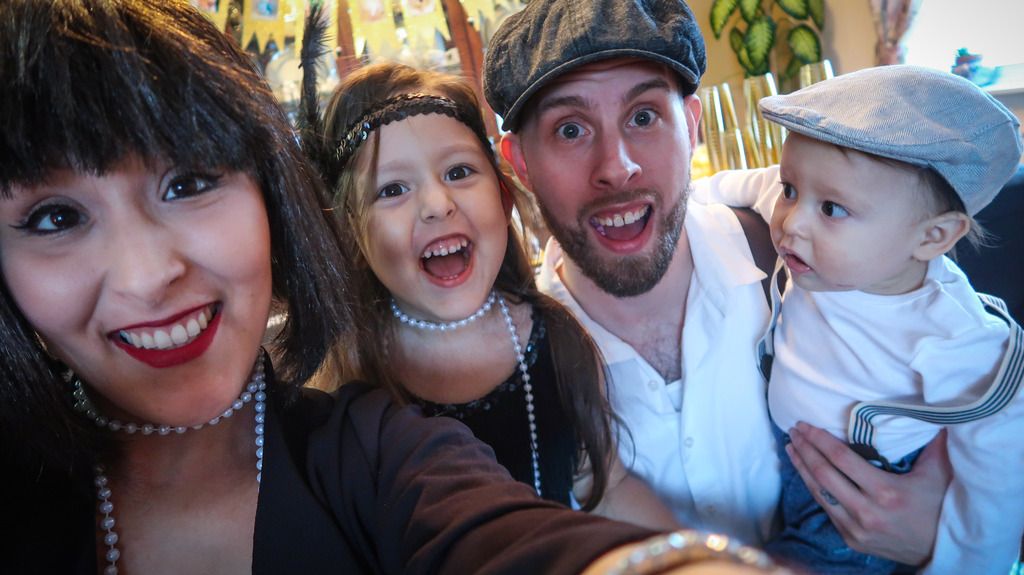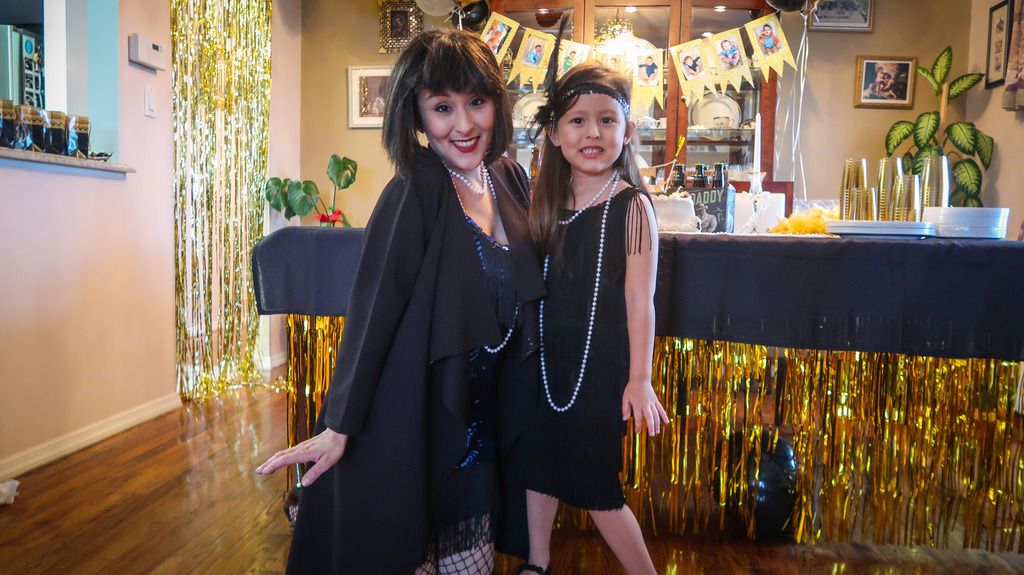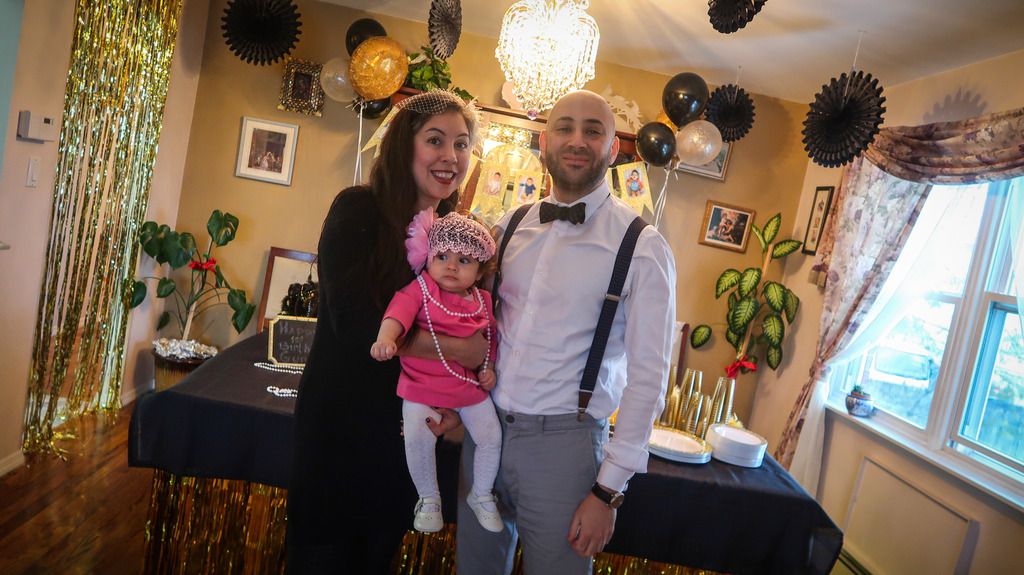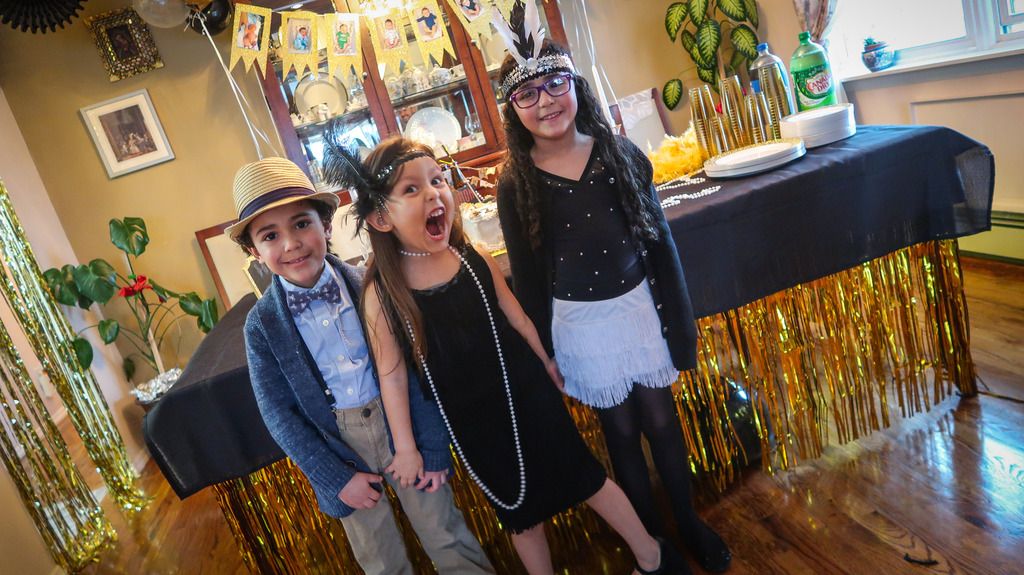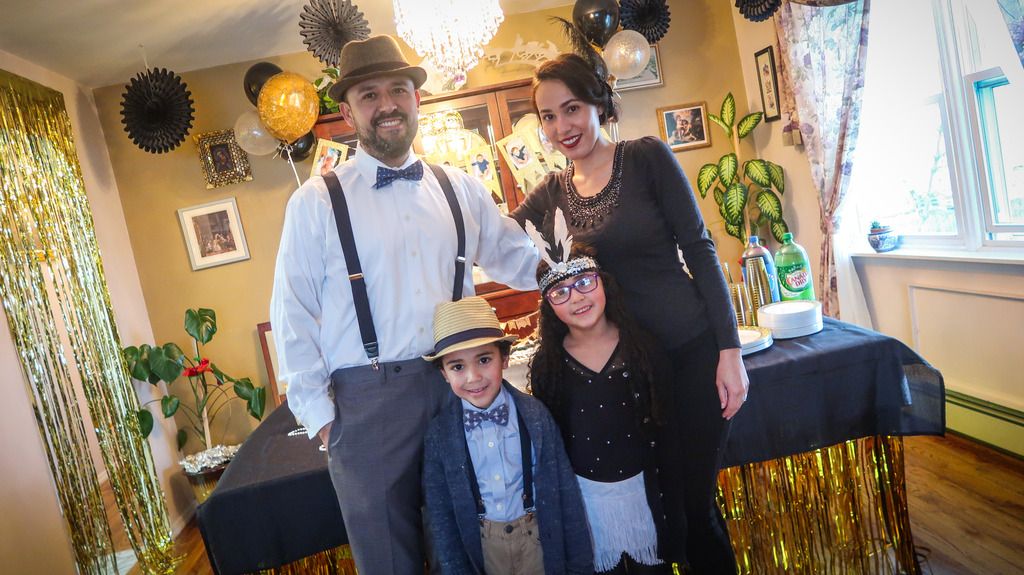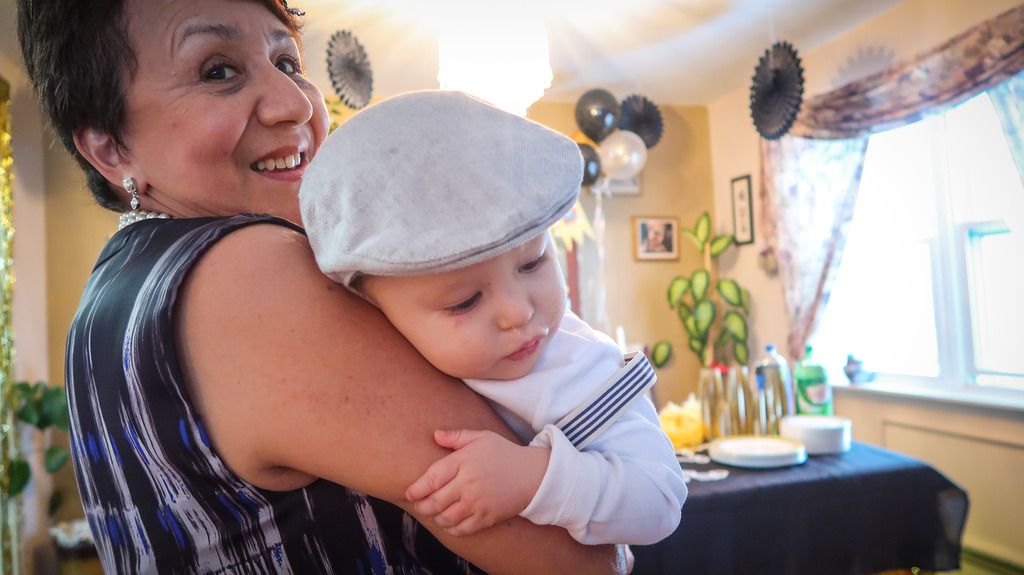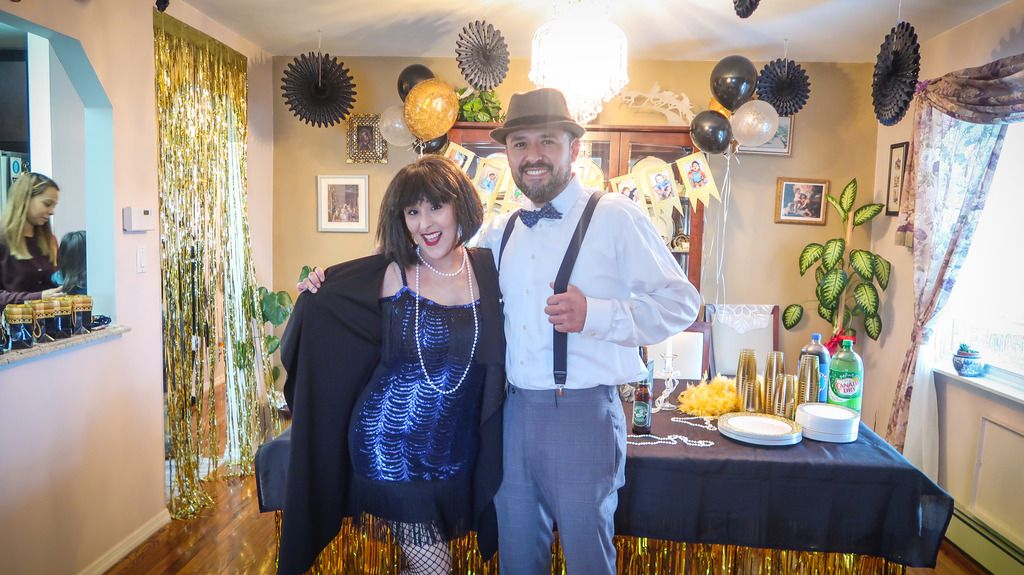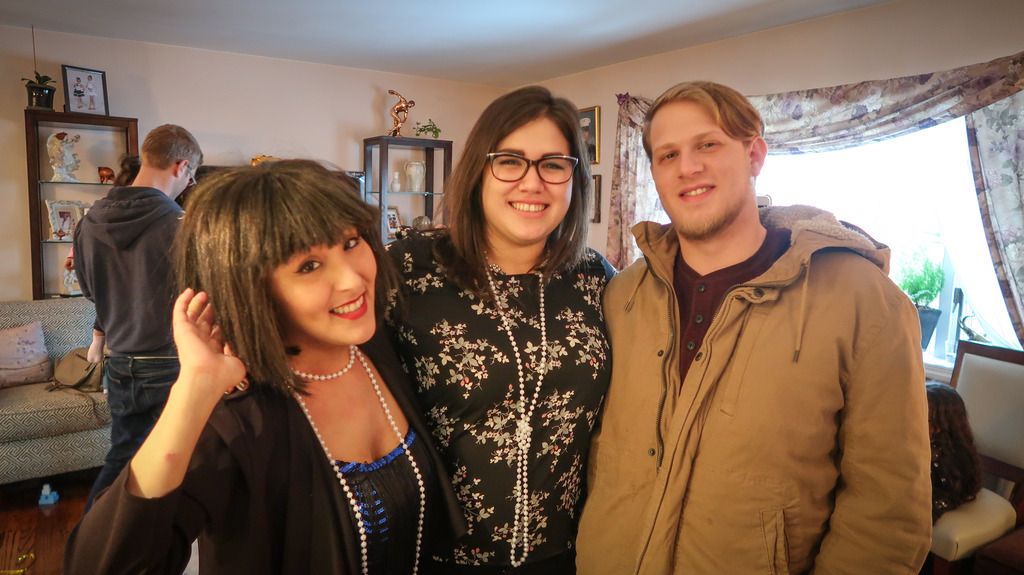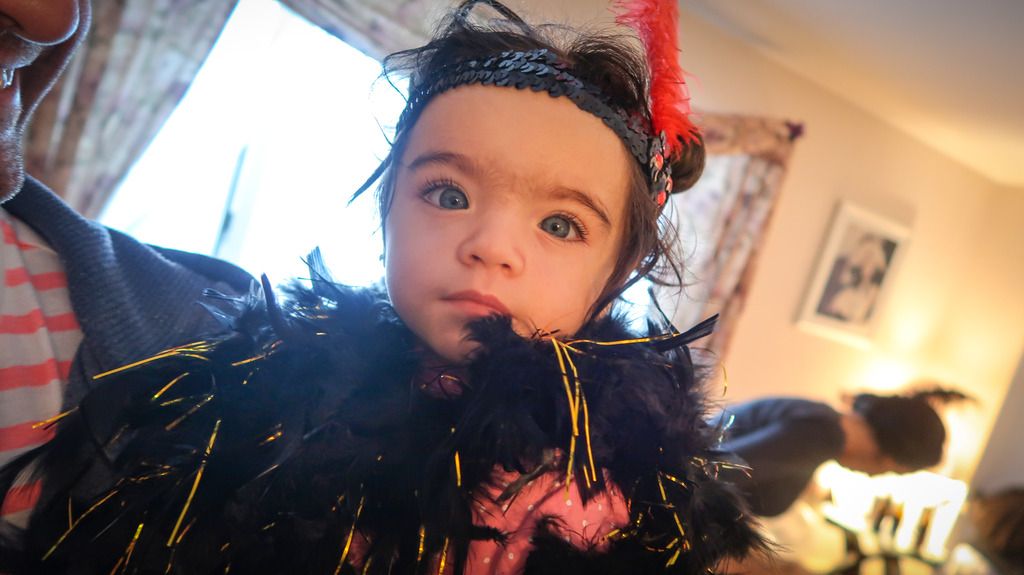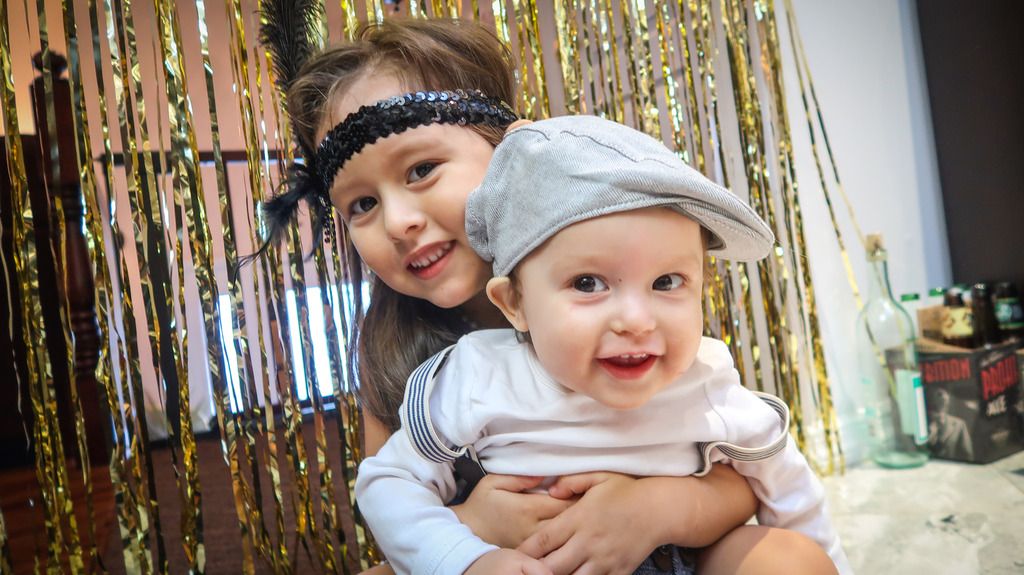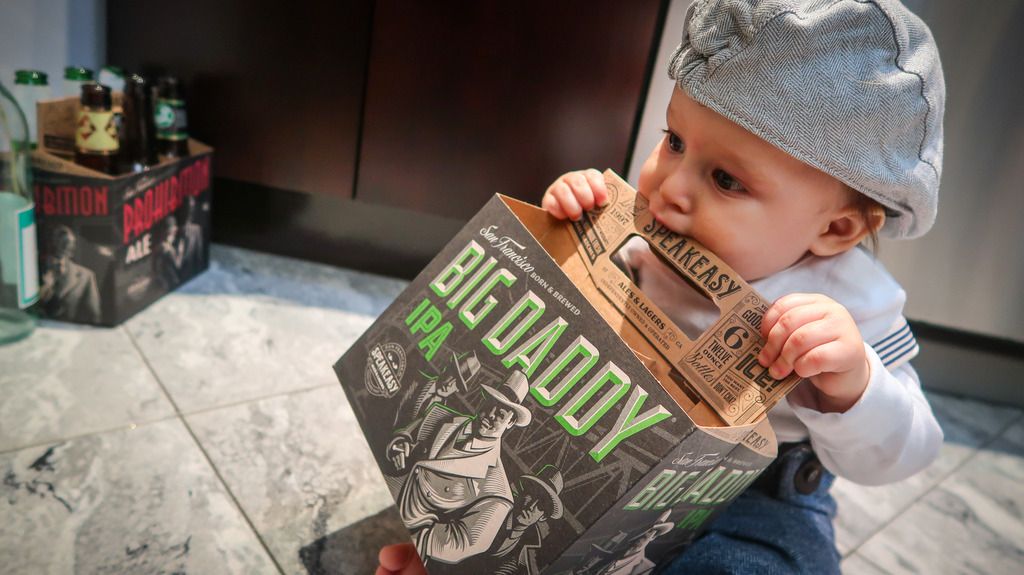 Related posts: